---
Voice Phone Orders:
(505) 821-0014
---
Mail Orders:
Sandia Software
104 Pequeno NW
Albuquerque, NM 87107
---
How to contact us On-Line:
e-mail:
tracks@sandiasoftware.com
---
We accept:




Personal check or
Money Order.
For internet orders: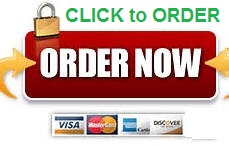 Secure On-Line Ordering Site...
Instructions:
How to Download and Install Cadrail...
* You must be registered with Sandia Software as a product owner to order the upgrades or additional accessories. If you purchased from Sandia Software you are automatically registered. If you purchased from a 3rd party you must send in your registration card to register and qualify for the lower prices. If your registration cannot be verified at the time of order, you will be charged the full amount.
Parcel Post orders add $9.00 shipping and handling in U.S. Canada and Over seas add $22.00 airmail shipping and handling. U.S. funds only. Allow 1 to 4 weeks delivery time depending on location (U.S. orders are shipped USPS priority mail and normally arrive by the end of the week following your order).
All Prices are Subject to Change Without Notice
Instructions are found in the application Help file,
the digital PDF version of the manual,
and the Printed Manual.
How to Download and Install...
Operates on most versions of Windows
including Windows 10 (see system requirements).