Check out this full size roller coaster ride on the RGS. Imagine riding a Goose down these tracks!
Better yet, do it now!
Get in the Cab of this Cadrail 3d drawing and experience the RGS as you have never seen before. You will see why I call it a roller coaster. Otto Mears as his best. Watch the animations (at right) at least.
Here is a 1 to 100 3d scale model (with HO tracks and Buildings) of the famous Ophir Loop on the Rio Grande Southern.
The drawing showcases the Terrain and Auto-Embankment features in Cadrail.
The scale model is 50 x 20 feet. For those with lots of space.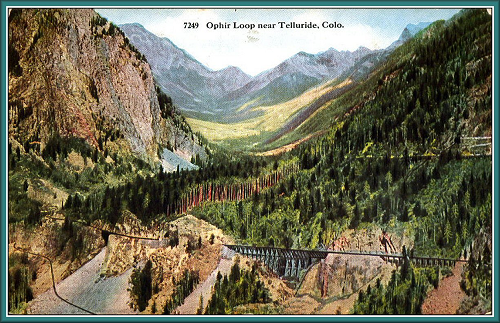 Ophir Loop Postcard c1920.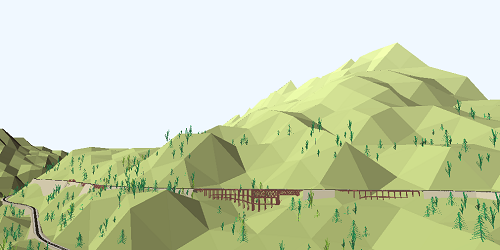 Cadrail 3d Model.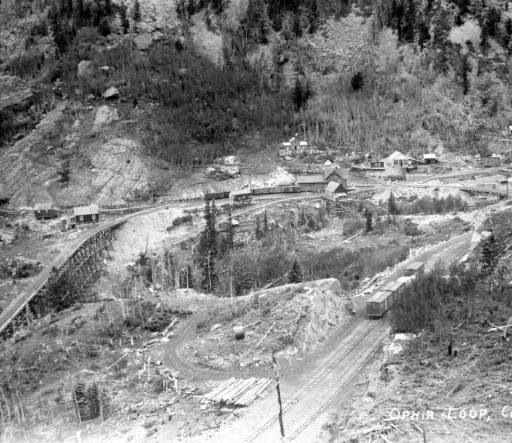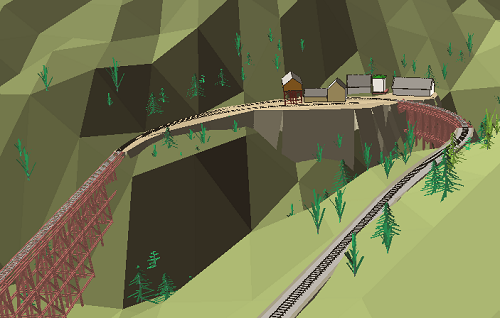 Ophir Town View.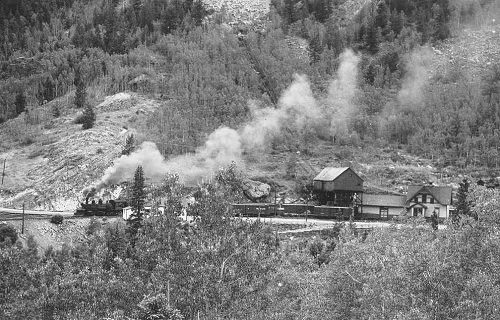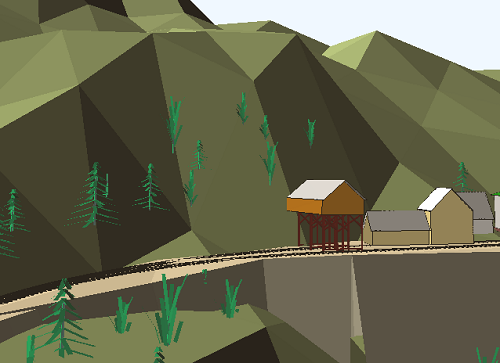 Ophir Mine Hoist and Depot.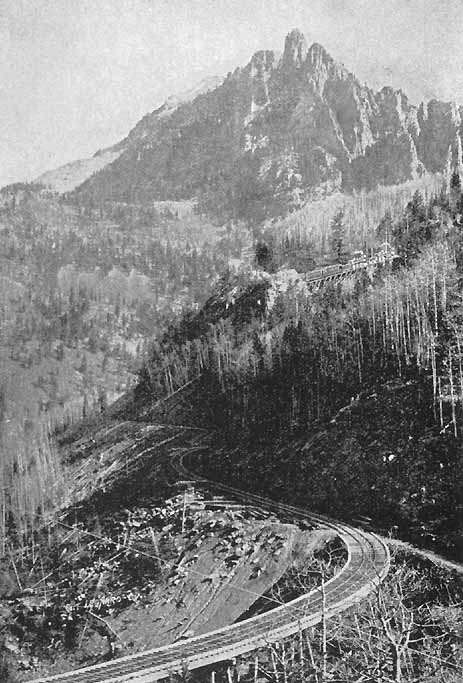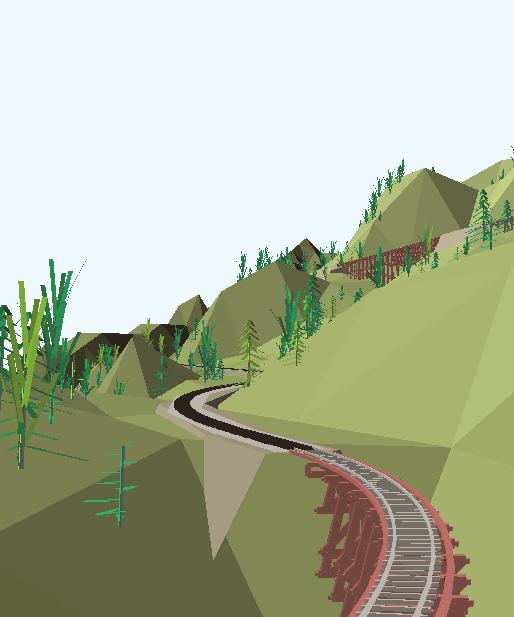 Ophir Loop View to Cathedral Spires (Needles).