Photo Backgrounds have been added to this layout.

A medium size L shaped HO design with Vertical rectangles with Photo backdrops.

Download Layout 3.zip (668 kb)

These files require Cadrail Version 10.2 or the Cadrail 10.2 Demo to view the background images in 3d.

How to use these self-extracting files

Note: this is a complex drawing with lots of detail. The time needed to draw is dependant on the speed of your computer. These large files, take longer to draw on the screen.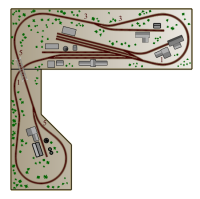 Plan View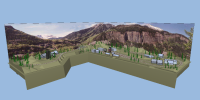 3D View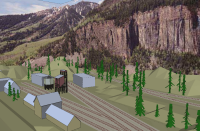 Yard View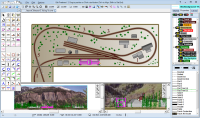 Cadrail Side Views