3D Modeling

Stop dreaming in only two directions.

Once you have created a 2D drawing you can easily add the third dimension. Cadrail has special features like Auto-Terrain and the Shape Builder that help you make the basic 3D model parts. How much additional detail you add is up to you.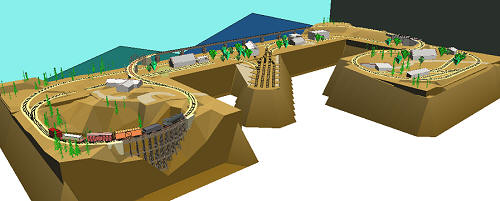 3d View
Don't just sit there and look at your railroad. Cadrail lets you operate trains on what you draw. No additional work is required. As long as you follow a few simple rules, Runrail can operate on what you draw in both the 2D and 3D views.