Printouts

Print quality and flexibility is very important....
You will need to print your drawings and Cadrail gives all the options you want. Print to ANY SCALE. Print on MULTIPLE PAGES. You can specify any window on the drawing using the mouse or entering exact coordinates.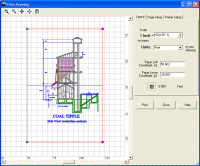 Print preview showing two pages are needed to print the tipple at HO scale on 8.5 x 11 paper.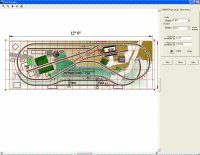 It takes 6 x 12 = 72 pages to print the Lionel layout at full size.
These drawings can be found in the samples area.